Connect with your Audience and move them to take action through Video Storytelling.
Millions of dollars in client revenue & gala donations.
If your business is fast approaching, or you want to move more quickly to implement our suggestions, book a complimentary strategy call with our team now using the contact button right here.
We've already helped dozens of organizations have
Record-breaking galas and profitable marketing campaigns through these strategies – now to peel back the curtain and let you take a look at our formula for success.
Just imagine the power a video could have on your audience…
Ignite Emotion
Our storytelling videos evoke powerful emotions, enabling you to connect deeply with your viewers. Leave a lasting impression and inspire action, whether it's to buy from you or to donate to your non-profit.
Increased Engagement
Break through the noise and grab your audience's attention. Our videos are crafted to captivate and retain viewers, ensuring your message is heard and shared.
Amplified Results
Videos are a proven tool for driving conversions and achieving your goals. By leveraging our expertise, you'll witness a significant boost in your marketing efforts, resulting in increased brand awareness, donations, sales, or any other specific objectives you aim to achieve.
See the video that raised $1.1M in one night.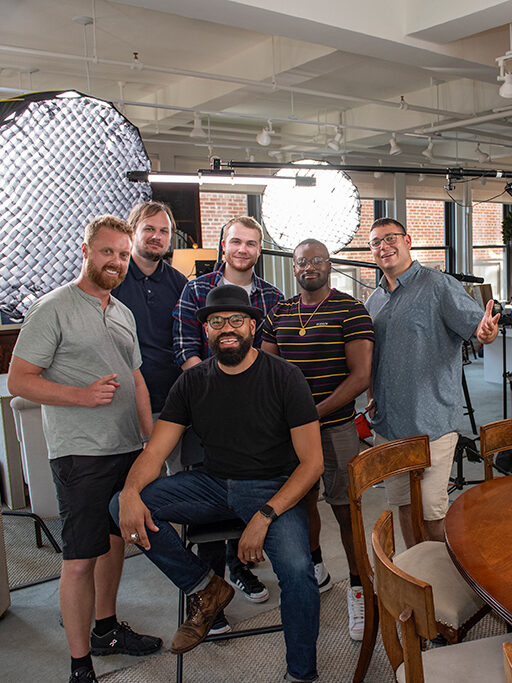 People are overwhelmed with marketing. Some studies say that people are hit with upwards of 10,000 pieces of marketing every day. So the truth is, they don't want to see yours.

Which is why in today's world two of the most powerful things you can use in your marketing are video & storytelling.

Combine the pair & you have a powerful vessel to move any audience to take action. Whether it's to sign with you, buy from you, or donate to your non-profit.

This is exactly why I'd implore you to use it if you're serious about having a successful campaign or gala.

Storytelling gives your audience the opportunity to truly connect with you as an organization and see just how valuable your work is. There's a reason we all watch movies. There's a reason those movies always make us feel something – that's because of the power of storytelling via video.
Remember
No one wants to be marketed to.
No one wants to give away their hard earned money.
So if you want to move them to take action,
you have to do it in the one way that has always worked… storytelling.
See More Of Our Work In Action
Real-time Client Reactions